The company's departments​
Welding department
Our welding department specializes in a variety of welding projects, employing numerous capabilities:
CO2 welding.
Welding of AC and DC connections to iron, stainless steel and aluminum.
Argon welding to stainless steel and aluminum, qualified for aviation grade welding.
Aviation grade welding (for the aerospace industry) in compliance with AWS 17.1 aviation welding standard.
Our company holds high-end welding capabilities, allowing welding of both delicate and complex materials.
Our company is AS9100 C standard and AWS 17.1 aviation welding standard compliant.
The department was designed to provide most of the options available in the field of welding, spanning from parts welded by CO2 MIG welding in 4 different welding stations to point welds performed in materials such as aluminum, stainless steel and iron. These welds are a matter of requirement in casing parts, aviation parts and metal working and are carried out in 2 separate stations.
MIG Argon welding in materials such as stainless steel and aluminum are characterized by high durability and would be mostly used for precision parts as well as for mechanical and electronic casing parts. Such welding is executed in 3 different stations.
Argon welds in aluminum and stainless steel are done in our welding department in compliance with aviation standard AS9100 C.
Such welds are usually used in the aerospace industry (Elta, Ramta, etc.) and in companies from the private sector with aviation grade welding requirements. Such welding is executed in 2 different stations.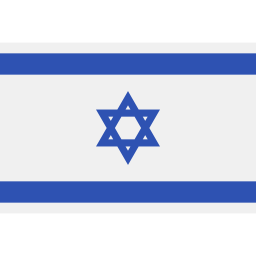 M. Barzilay
Mechanical Engineering
and Production​