The company's departments​​
Machining department
Our company holds a large turning formation with 3 processing centers, 3,4 and 5 CNC technology operated axes. The machines have a maximal processing capabilities to match any project the customer may choose.
Milling machines suitable for handling small-scale project and larger ones capable of handling up to 2,000 mm objects.
Supporting peripheral equipment for high-end finishing and polishing.
Our milling lathes would provide extremely high precision work for diameters and lengths of up to 300 and 500 mm, respectively.
Our professionally skilled workers can tackle any production challenge.
What is turning?
The lathe's operation, referred to as turning, involes removing matter with a turning blade by performing rotary processing of the raw material. The lathe can be operated manually or controlled by computer (CNC.) It is used to symmetrically process parts around their axes. Lathes can process metals, wood and plastic.
What is milling?
A milling machine is a machining device used for precision processing of flat and shaped surfaces. Milling is the most common machining method, used for processing almost any geometric shape. The milling machine's action is performed with a cutter. Unlike turning, the cutter rotates with the milling machine's spindle and the workpiece moves in its direction (unless the motion is in the vertical Z axis direction.) Milling machines come in two basic configurations: vertical and horizontal, according to the spindle's direction.
Simple milling machines allow movements in all three axes (X, Y & Z.) However, there are some that offer additional rotary axis or axes.
There are two types of milling machines distinguishable in the industry:
1. Conventional milling machines with most of their operations made manually.
2. Milling machines with a numerical control (NC/ CNC) without any involvement of the worker in their operation. There are CNC machines in place that can process in up to four and five axes.
The metal processing industry, using precision machining equipment, serves the main body of productive companies in Israel and abroad. Among the most significant consumers of machining services are product manufacturing plants, military industries (IAI, Ministry of Defense, etc.), electronic casing industries, optics manufacturers, the high-tech sector, automotive industries, medical instruments manufacturers, etc.
Use of manufacturing technology in precision machining is mostly common when manufacturing of precise and complex internal components of an assembly and mainly serves the customer's needs when producing small batches, prototypes and medium sized batches before casting molds.
We offer precision machining services based on the most advanced technologies, operated by a professional and highly experienced team, offering the capability to maintain steady supplies and meet the customer's timetables of large and small batches with excellent finishing and uncompromising quality.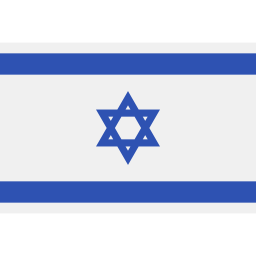 M. Barzilay
Mechanical Engineering
and Production​