The company's departments​
Engineering design and development
The plant's Engineering department is intended to address any customer requirement following the build-to-print and build-to-spec formats.
Mechanical-engineering design and development:
The company's experienced engineers hold knowledge and expertise in sheet metal processing and integration into electronic and metal parts.
They design and develop the product in accordance with the customer's precise requirements, adjusting them to the advanced production means at our disposal. This matching of engineering with our production technology enables us to cut down costs of product manufacturing. Turning of the parts to be manufactured is done by specific software designed for these machines, allowing maximal efficiency and optimization with each and every part.
Deisgn is done with the Solidworks CAD software application from inception to final product production. Each product comes with a product file with all its components, including modeling and detailed drawings.
The company's engineers have extensive experience in design of the casing and mechanical parts,sheet metal and turning with meticulous heat and strength analyses to comply with the customer's requirements and needs.
The development products include a wide range of varied mechanical solutions for the customer and upon their conclusion, a complete and comprehensive product file is provided allowing sending to production and procurement. The design is done in order to fully address all the product requirements, on the one hand, while taking limitations and manufacturing cost constraints into consideration, on the other hand.
Conducting the design and production within one location gives the customer a significant advantage of placing the responsibility over the product, from as soon as design to providing the finished product, on the shoulders of a single entity.
There is a possibility of carrying out the engineering operations in the customer's location.
It is possible to carry out heat and strength analyses.
Electronic casing design is done from the PCB definition stage, through collaborative action with the circuit design till granting the mechanical approval to manufacture the circuit.
We carry out a mechanical design for the casing, including providing impermeability from environmental conditions and EMI.
We check for resistance against loading and harsh environmental conditions.
A finalized product (Plug & Play) is delivered to the customer.
We design communication cabinets for varied platforms, including heat and strength analyses.
Emphasis is placed to the manufacturing and assembly as well as the maintenance of the product, throughout its lifespan.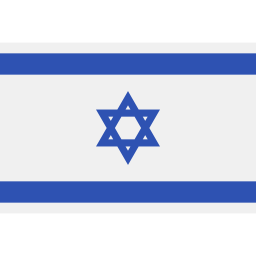 M. Barzilay
Mechanical Engineering
and Production​